DURATION OF COURSE

60 MINUTES

Tools

VIDEO AND EXERCISES

style

PRESENTATION + GUIDED MEDITATIONS

course Access

LIFETIME ACCESS
How To Become Magnetic
(Healing The Divine Feminine)
A trauma-informed and holistic approach to manifesting and the law of attraction (LOA).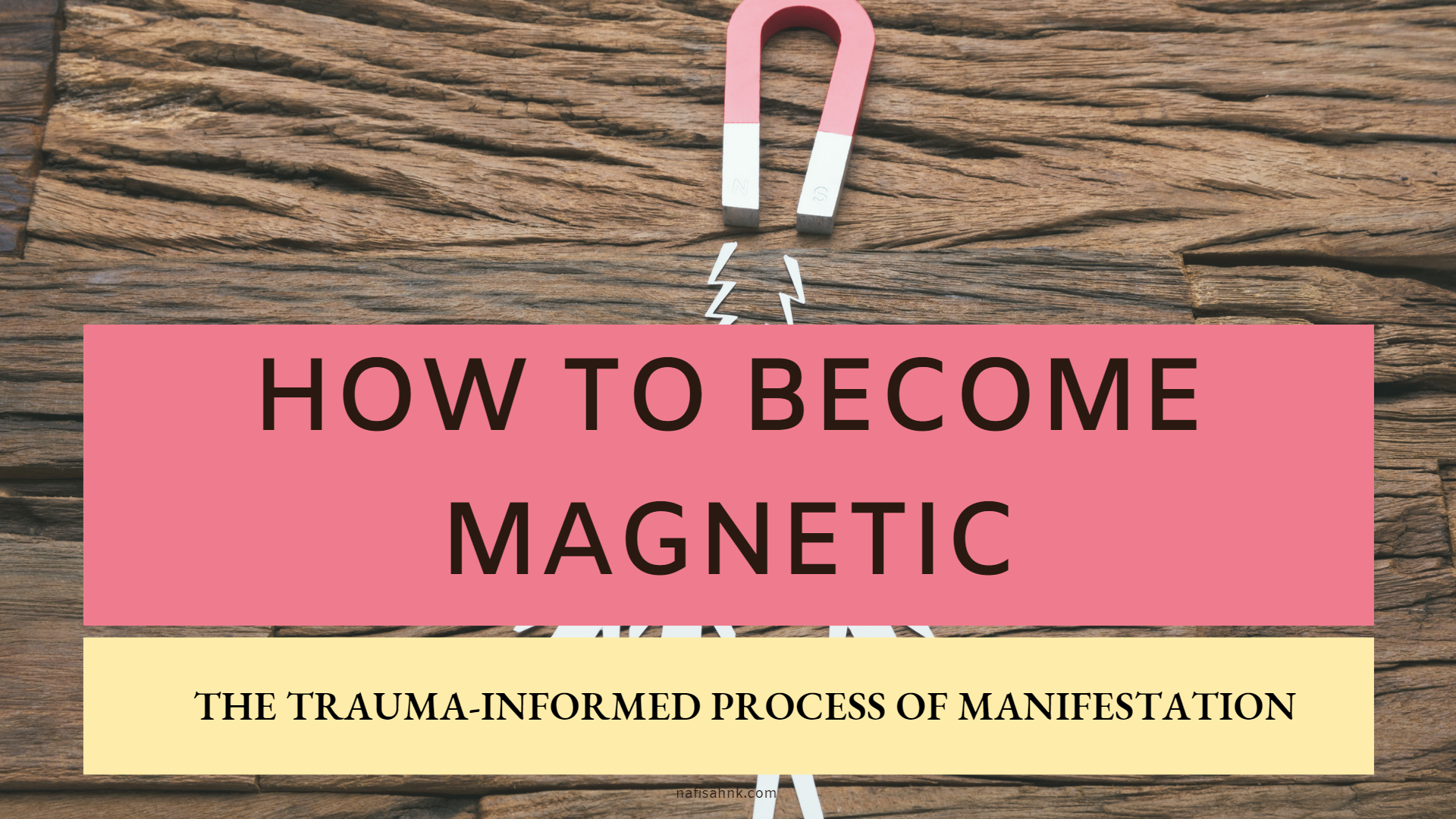 Nafisah NK
MY JOURNEY TO BECOMING MAGNETIC...
Over the years, I have dedicated myself to extensive personal growth and transformation. I have diligently worked on various aspects of my being, embarking on a journey of self-discovery and healing. From delving into inner child healing to embracing self-love and self-compassion, my efforts have been focused on nurturing and understanding myself on a deeper level. At this juncture, I find myself in a whole new cycle that feels like a vibrant and unexplored world. It is a phase where I am not only nurturing myself but also receiving nurturing from the universe. In this transformative period, I have the opportunity to cultivate and strengthen my community and soul tribe, fostering meaningful relationships that contribute to my growth and well-being.

Throughout my healing journey, one theme has consistently emerged: the 'Art of Becoming Magnetic'. This concept revolves around aligning with my highest and best self, which in turn allows me to attract and magnetize the people, opportunities, and experiences that are truly meant for me. By embodying this magnetic energy, I open myself up to a world of abundance and synchronicity, where serendipitous encounters and aligned paths effortlessly align.

To further explore and deepen my understanding of this profound concept, I have developed this short course that promises to be deeply effective. This course takes participants through a transformative process of becoming magnetic, guiding them towards healing the divine feminine within. By tapping into the powerful energy of the divine feminine, we unlock our true potential and create a magnetic aura that attracts positivity, love, and fulfillment into our lives.

COURSE INTRODUCTION
AN HONEST TALK ON MY "WHY" FOR CREATING THIS COURSE
While it is guaranteed that you will get positive outcomes when you invest in this short course,
(As above, so below. As within, so without)
my vision of the inner results, those ones that you get to honour and value are what spark my motivation to create it.
Cheers to winning, opening to RECEIVE, and manifesting your best life!
You will not regret this investment!

Created with